I recently went to Holy Austin Rock and took some new pictures. A lot of these are lame as I used my old camera a few years ago. Sorry.
A view looking at Holy Austin Rock. Holy Austin was likely to have been a friar, living as a hermit either here, or nearby. A bit dark, this shot I'm afraid.
A view of the bottom deck. I spoke to a guy recently who has been down the well on a rope. It was dug, like most wells, by hand, and is 180 feet deep. The bottom 100 feet are back filled with rubbish and ran dry in the '20's or '30's with the building of the pumping station in Kinver.
A view in 1920 or so.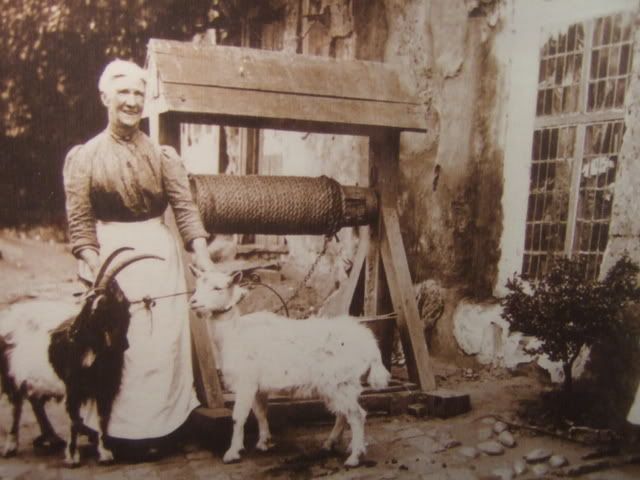 Inside the bedroom. The channel 4 programme "The 1900 House" provided a lot of information for furnishing this place. Occasionally visitors to the place remember visiting here when it was still inhabited (1950's) Tool marks are visable on the wall.
Three knitting needles eh?
This is a painting done early last century of Mr and Mrs Fletcher in the parlour. Note that lucky Mr Fletcher gets to sit by the fire, while poor Mrs Fletcher is stuck by the door with her big hands. It is one of three that were done. This is an awful photo of the really grubby one in the Con Club.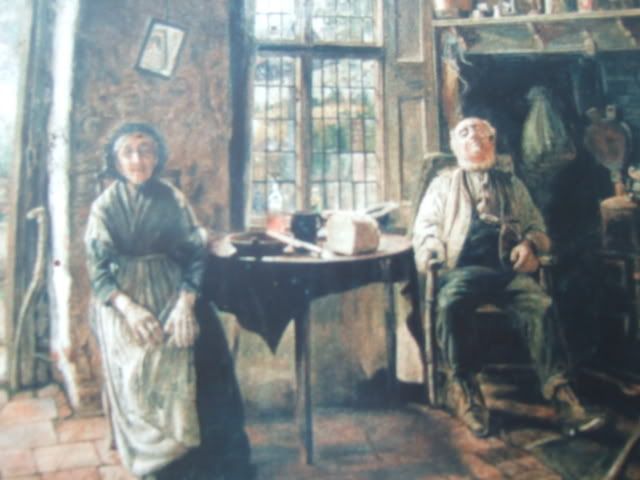 Restored parlour from the door of the bedroom
More snaps in here
The ceiling was hollowed out in here, probably to fit in a large clock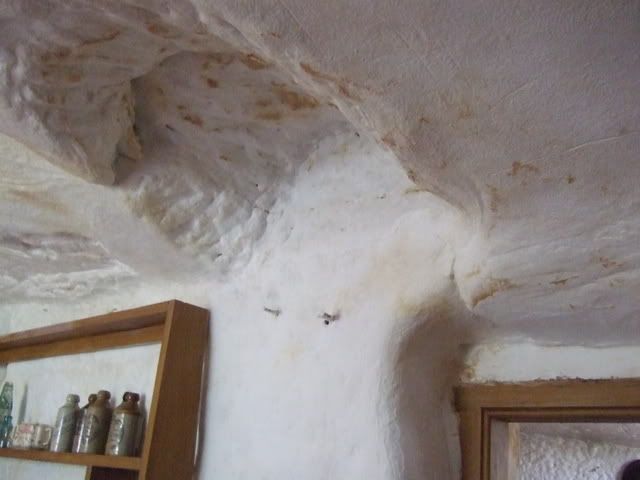 Afternoon tea.
When families moved out, often remaining families would tunnel through into the empty cave, doubling their space. This coffin shape of tunnel is often seen in mines, and was chosen for its strength.